There are three ways to charge a credit card that has been pre-registered and on file for your auction. You can charge each invoice individually or charge all the Credit Cards in bulk. Note: If you have a Free Plan activated, this will be done automatically when your auction ends.
Charging Individual Credit Cards: From the Invoices page, you can either click the "Yes" in the CC column and you will see a prompt to charge the card on file. You can also click on the Bidder Name and you will see a blue button to "Charge Payment".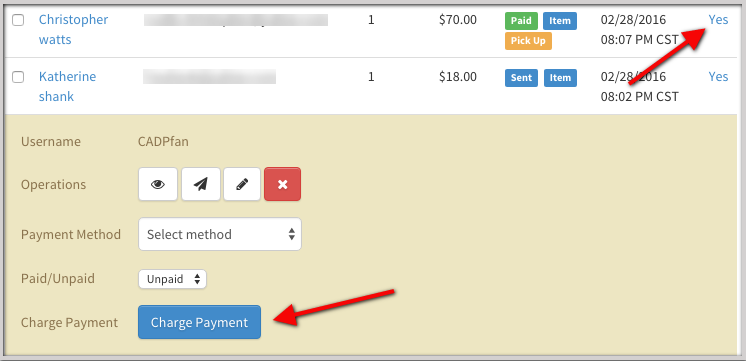 Charging Credit Cards in Bulk: To charge all the credit cards in Bulk, check all the invoice you would like to charge and in the "Bulk Actions" dropdown, choose "Charge Credit Cards".