Step 1) If you need to add bidders into the system on the fly, you will need to add them as an attendee.  This section is located under Live Event Options > Attendees.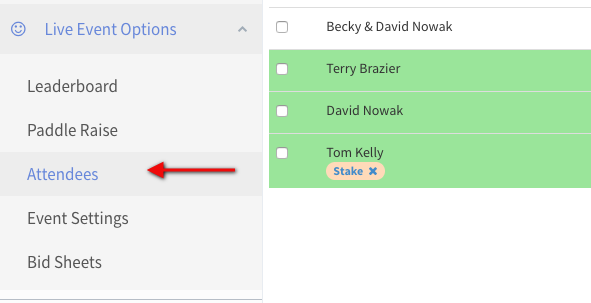 Step 2) Click Add Attendees

Step 3) Once an attendee is added into the system, you can go back to the "All Items" page to assign that attendee as a winning bidder. When you click on the Trophy you will see a couple changes.
The "Bidder Name" box changes to "Attendees Name or Bidder Number". This will search all the attendees in the system. If you want to switch back over to search for bidders, click the "Assign Winner to bidder".