Step 1) If you need to add bidders into the system on the fly, you will need to add them as an attendee.  This section is located under Live Event Options > Attendees.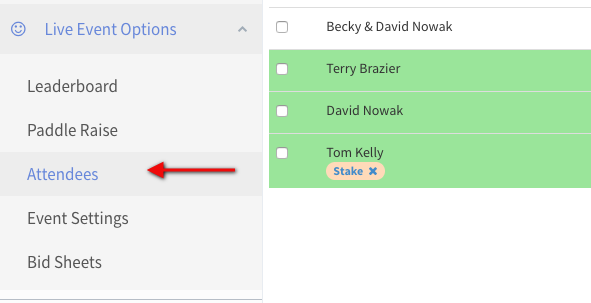 Step 2) Click Add Attendees
Step 3) You will want to download our sample file and load your guest contact details into the file. Once that is complete you will import.